First-timers' delight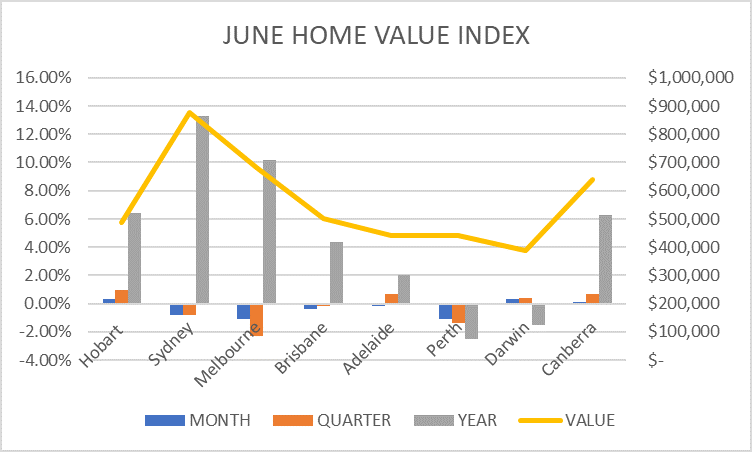 Quoting from JARRAD BEVAN's article
"First-timers' delight"


"In the June Home Value Index, CoreLogic revealed another strong month of housing prices for Hobart, with its median dwelling value increasing to $487,827.


Hobart ranked equal first in the nation with a 0.3 per cent change in median dwelling prices in June, first place with 1 per cent growth over the quarter, and third behind Sydney and Melbourne with an annual figure of 6.4 per cent.


Since March, Hobart rents have trended -2 per cent lower for houses and -3.7 per cent for units. But they have increased by more than 30 per cent over five years.


Corelogic head of research Tim Lawless said a variety of factors had helped protect home values from significant declines, including low stock levels, low interests and government stimulus."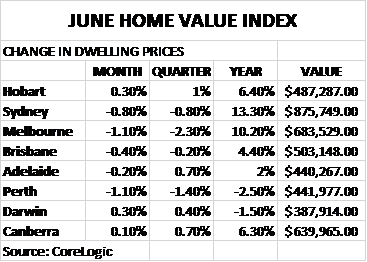 Share to Facebook