WHAT PEOPLE SAY ABOUT US?
Hi Susie, Thank you for your reply and thank you again for all your assistance over the last 14 months. I would strongly recommend your company to anyone who asks, as I wish more Real Estate agents who manage rentals were like yourselves as you offer a high standard of professionalism but also friendly and approachable.
Jenny & Darren
I have used Alan Clark to sell significant commercial real estate assets in Hobart for a number of years. He is one of the most professional and authentic people you will ever meet in any business. Every time he has delivered exceptional outcomes well above what was expected.
Rod
Just to reassure you Mark I am trusting in what you are doing to get a sale and maximise the price. I look forward to seeing the new Advertisements when you release them. You and your team are true professionals and will do well. My best wishes for a great result.
Ed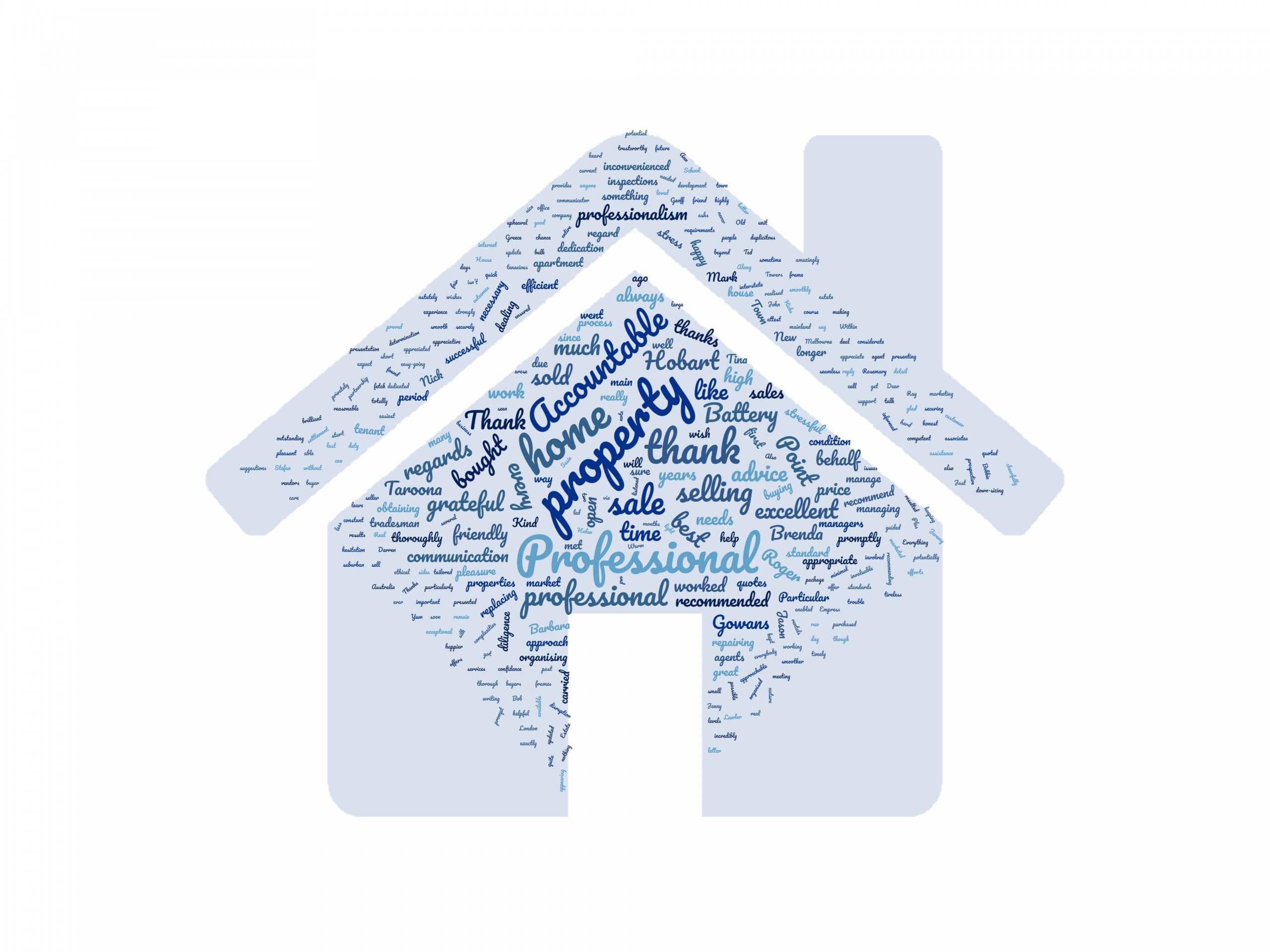 Alan Clark has engaged in Commercial Property purchase and leasing on my behalf since 1989. I have confidence in his capability and integrity and will continue to employ him and to recommend him with confidence.
Geoff
Salamanca Realty have managed my property for several years and I have been very happy with the service provided, particularly with the diligence taken at the end of lease to ensure my property was in the very best condition.
Andrew
We recently used the services of Salamanca Realty in our successful purchase of a multi tenanted commercial building in Hobart. Throughout the entire process we were looked after by Alan Clark, who was extremely professional, diligent and an absolute pleasure to liase with. Alan's extensive knowledge of the commercial market and his ability to answer every query, streamlined the whole process. Salamanca Realty presented the property very well and had all the necessary documents, relating to the building and tenants on hand. We have purchased and sold many properties over the years and we could not recommend the services of this
business more highly.
Greg & Louise