The most popular Australian property listings of the past half decade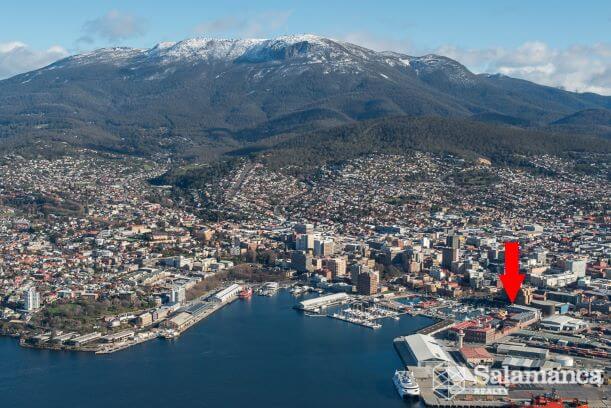 Stephanie McLean
When it comes to the most-ogled property listings on realestate.com.au over the past half decade, it's a case of the good, the bad... and the quirky.
New data has revealed the properties that have attracted the most eyeballs over the past five years, with many ranking in hundreds of thousands of views. One spooky South Australian residence captivated property seekers in Australia and beyond, recording a staggering 2.5 million views.


Economist at realestate.com.au Anne Flaherty said the list of most-viewed properties for each state and territory featured homes that were a bit out of the box, whether that be wow factor, peculiarity or just plain ugliness.


"They're not your run-of-the-mill properties, they are something with a feature that makes them stand out a bit," Ms Flaherty said.


"A lot of these properties offer something unique in highly sought-after areas, whether that be a beautifully-renovated property in a tightly-held area, a renovator's delight or an opportunity to develop.


"These properties attract buyers that are looking for something a bit different, as well as those simply dreaming about where they would like to live."


The historical bluestone home at 10 Melory Crescent in South Australia's Magill was the most-viewed property in the country over the past five years.


Dubbed 'Australia's Hell House' due to its spooky listing pictures, selling agent Tim Thredgold of Toop + Toop - Hyde Park said the "lovely old homestead-type home" attracted lots of attention.


"That starts bringing up all sorts of stories that people have about houses being hauntedd and strange experiences, and of course that gets the media turning stories over and over into a bigger space than just someone wanting to buy a home," Mr Thredgold said.


But despite the media hype, he said there was a lot of genuine buyer interest in the property.


"As a property it had quite a lot of significance in terms of its heritage, it was a lovely piece of land in a slightly unusual spot out in Magill," he said.


"It's price point gave people who might otherwise not have had the opportunity to get hold of a property of that stature, an opportunity to get involved in that sort of market."


And as far as being spooky, Mr Thredgold said the home was "not at all".


"I think the owners' paraphernalia around the place and the way they had dressed it up probably contributed to [the spookiness] more than its actual bricks and mortar," he explained.


"It's one of those things in marketing: if you can find a point of difference that's really a point of difference, you can make a mark in the attraction of customers around the place."


Mr Thredgold said the new owners are breathing some new life into the "brilliant old home".


"That's really exciting and it will be interesting to see how it progresses over the next few years.


Share to Facebook