New Green Star Home Standard set to make new houses more energy efficient and slash energy bills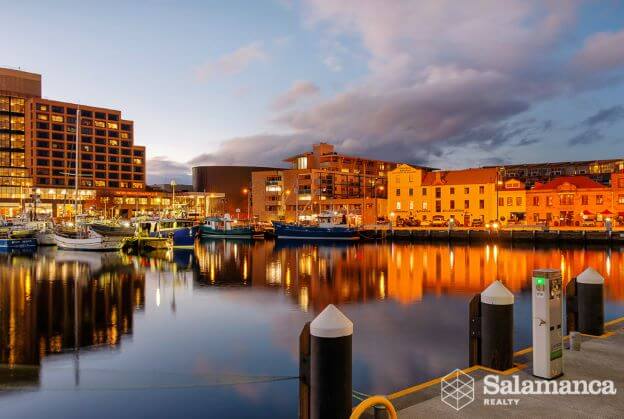 SUE WILLIAMSDOMAIN REPORTER
New houses across Australia are set to be much better built to withstand climate change, incorporating solar power and water and energy efficiency features with minimal toxins, under a world-first agreement announced on Tuesday.


The new scheme, acclaimed as a national "game-changer" in the housing market, will mean buyers could have much healthier homes and see their energy bills slashed by as much as 75 per cent - by over $2000 a year, according to one study.


"This is such an exciting development to be able to work with partners to drive such great outcomes in the residential sector," said Davina Rooney, chief executive of the Green Building Council of Australia (GBCA). "This is a real game-changer for the industry, bringing more liveable, affordable homes to all Australians."


The new Green Star Home Standard certification system, the world's first mass-market residential climate-positive certification, has already been accepted by some of the construction industry's major players, who have vowed to produce houses to the higher specifications.


It means many more houses built in the future by those companies signing up to the standard will be well-ventilated, insulated, fully electric and powered by renewables, water-efficient, draught-sealed and healthy.


Leading residential developer Stockland is already a stakeholder. "We're seeing people spending more time at home and they're really concerned about the health and well-being impacts of the houses they live in," said Andrew Whitson, Stockland's group executive and CEO communities.


"They're starting to wonder how they can live more healthily and more sustainably environmentally and reduce their carbon footprint. It was something already happening, but COVID-19 has really amplifies it, and we felt we wanted to show leadership in the country in these issues."


Australia's largest volume builder, Metricon, has also jumped on board. "This is the way the industry and the world is moving, towards more sustainable living," said David McKibbin, national product development manager of Metricon Homes.


"So we saw this as an opportunity to get involved and help the industry evolve in this area, and further educate our customers and help drivee the whole sustainability issue. As consumers see the benefits, they're likely to promote it to family and friends as well."


Research has found the residential sector accounts for 57 per cent of Australia's building emissions, while Australians - in normal times - spend 90 per cent of their time indoors, with two-thirds of that at home. During the pandemic lockdowns, it's much more.


To meet the new Green Star certification, homes will have to be more comfortable to live in and will include smarter airconditioning, LED lights and efficient electric appliances, and be far cheaper to run.


The Green Star rating tool was originally introduced in 2003 for office buildings, but the first Green Star home in the country is due to be delivered at the Stockland master-planned community of Waterlea in Rowville, Melbourne.


The GBCA is now working with the federal government to bring the scheme into the regulatory framework. At the moment, the National Construction Code requires a 6-star NatHERS rating, which just describes the level of insulation in the home.


Sustainability experts have welcomed the introduction of the new code. Kerryn Wilmot, the research principal at the Institute for Sustainable Futures at the University of Technology Sydney, said it was a great step forward.


"Getting the volume builders of housing on board will give the scheme so much more momentum going forward rather than just going with architect-designed, bespoke buildings," Ms Wilmot said. "This is where most Australians get their housing from, so signing up volume buildings is a brilliant idea with a great chance of shifting the market.


"Once they get to the next stage of doing things better, and reach critical mass, the whole market will move, and these standards will become the norm and shift things along more to the positive end of the spectrum."


The homes may initially be slightly more expensive for buyers but, as volumes increase and bring economies of scale, the products available improve, and news about the energy savings spreads, they will become cheaper and cheaper, Mr Whitson said.


"They payback on solar is now just three to five years, on latest research. The cost of a number of initiatives are coming down," he said.


And the more consumers see the benefits, the keener they'll become, Mr McKibbin believes. "At the moment, more tangible things like stone benchtops and upgrades might be more front of mind for some consumers, but when they see, and understand, the gains, they'll be very keen," he said.


At the better-standard homes become more common, the owners of existing homes may also be eager to renovate to similar Green Star standards, Ms Rooney said.


Share to Facebook